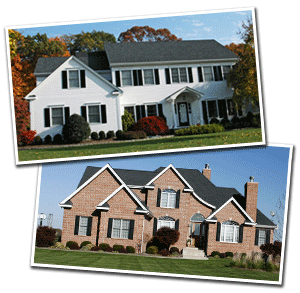 Welcome, we hope you enjoy your stay! Whether you are in the market to sell or buy property, you've come to the right place. We invite you to use this site to search for your next Single Family Home, Investment Property, Farm, or Commercial Property. Be sure to ask about USDA Loan Eligibility! We have point of contact for USDA Direct Loans. Give us a Call!
We are a boutique style firm being members of TREND (Schuylkill, Berks, Bucks Counties, and Beyone), Carbon, and Lehigh Valley Multi Listing Services. Tammy Sword Realty LLC is a multi office real estate firm. We offer our Seller and Buyer clients personalized consultative and representational services when buying or selling property. Stop by our branch Office located in "Hometown" across from Turkey Hill for a visit and meet our Team!
We will be happy to provide a FREE market analysis to determine the best price for your property. Being a PA Licensed Appraiser Trainee, I am under the direction of East PA Appraisals..
Relocating? We are member of a National referral networking service that can help you!
Join Us @ Dawn's Vinyl Designs New Location 19 W Spruce St Tamaqua Saturday Jan 27th from 10 to 2, Come Have Some Fun!!
To locate the property of your dreams, click the Property Search button.
Also, I invite you to contact me about Any Listing you might be interested in. Our team is here to help you!

Thank you for visiting!